There is SO much in this week's post! We have a great podcast on newcomer centers, we have information about online classes and if you scroll to the bottom, you'll find this week's questions for the online book study!  Whew! So much going on! I'm thrilled you're along for the ride!
You can listen to  Episode 9 of the Podcast here.
It is a real treat because Kelly Rider of English Learner Portal is my guest!  We talk about how she started English Learner Portal for teachers to be able to take advantage of self-directed PD on-demand. 
She is such an important member of my PLN, so be sure to follow her English Learner Portal twitter account if you don't already. In addition to this fantastic service, she holds a position in her district where she is supporting new teachers and also helping to roll out a newcomer center.
In the process of setting up that center, Kelly has learned quite a lot!  She has a great program off the ground. To read more about it, you'll want to visit this blogpost on the English Learner Portal website.
I loved the chat with Kelly because her perspective opened my eyes to some of the great advantages to having your newcomer center onsite at a comprehensive high school with flexible scheduling.  At the same time, we discussed some of the great advantages there are when you can create a completely separate school or program for your newcomers.  There will always be advantages to both, so it's a great learning opportunity for us to hear from people like Kelly who help us see what others are doing that is working.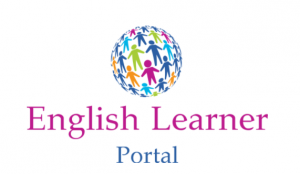 Big thanks to everyone who is sending in questions.  We use some of those newcomer center questions in this week's episode so be sure to give the show a listen.
Another resource, if you are serving newcomers is about  to hit the field!   If you are able to come to Houston on December 1, 2017, I want to highly recommend a training that will be offered by my mentor, Dr. Michelle Yzquierdo.  She has a new book that will be released soon that will offer a lot of insight for people who  are setting up programs to serve newcomers.  You'll be able to find all of that information at the Seidlitz Education website.
Thank you again, Kelly Rider!  We appreciate all you do for teachers and for ELLs!
Twitter Slow Chat
Book Study

on Boosting Achievement:

Below are the questions. If this is your first time doing this study, and you want more, please check out all the resources on the WEEK 2 page from our original study. The videos there are in alignment to our focus this week about "Who Are SIFE?"

WEEK TWO QUESTIONS  

(Answer some of these, all of these or none of these. We welcome all ideas, reflections & insight!)
2Q1)  p. 12 "…not all refugee students are SIFE." Do you think this is a common misconception? How can we help change that perception?
2Q2)  p. 13 "…teachers need to be prepared to teach language, in addition to content, to maximize English language development."  What is your best advice for content teachers who are new to SIFE?   
2Q3)  p. 15 Every Student Has a Story: These are just some examples of a newcomer backgrounds. Are your students' backgrounds similar or different than these?
2Q4)  p. 16-p.18 What are additional ideas for making students feel instantly welcome? Or why do you like some that are mentioned here?
2Q5)  Use the QR Code on p. 18 or visit bit.ly/deskolympics to analyze the 2-minute video of Carol's newcomer classes. There are brand-new classmates, SIFE and also students with special needs in these classes.  That said, it took only 15 minutes for the class to be able to rearrange desks in under 30 seconds.   Why is this video important? (ie: implications for cooperative learning, classroom culture, expectations for diverse learners, or anything that is significant to you.)
2Q6) p. 19-21 only scratch the surface of Culturally Responsive Teaching, a very hot topic in education right now. What would you add to this? Or what part resonated with you and why?
2Q7) p. 22-23 Osama is a refugee in his 1st year in US schools. He was not SIFE but he appeared delayed in math, initially scoring at a 7th grade level in placement tests. Update: His math teachers used sheltered instruction, he finished the year passing Pre-Calculus, graduating, and he received scholarships to attend college this fall.    How can you use Osama's story? Could it guide you in your role as you work with ELs, other professionals or any type of learner?
2Q8) p. 25 – 31 offer examples of different methods a district, a school or a teacher might use to gather information about newcomers and learners who are SIFE. Are any of these realistic in your role?  If not, what other means can you share?
Have you posted to the flipgrid yet?  Posts again!  We'd love to see you there every week!  We can always use that grid to reflect on questions or any thoughts we have about the book or our students.  I love how many of us are participating this way.  It can seem a little scary but it helps me model exactly what I am asking of my newcomers:  Take a risk… it will help your learning! 

Also! This is where you can find me in the next few months:
#BoostingAchievement slow twitter chat book study Nov 6 – Dec 9.  Jump in any time. Repeaters welcome.  Find all the questions here: bit.ly/BAstudy17. Answer one or just give us your reflections, connections, booksnaps, etc!
#TxTESOL4 chat to wrap up the conference Nov 14 at 8pm CT
Kahoot Interactive PD Livestream Nov 15 at 4:30 pm CT.  Attend if you're in Houston (Ninfa's on Memorial & Dairy Ashford) or watch from their Facebook page!
Attending Pathways to Greatness training to Support Newcomers by my mentor Dr. Michelle Yzquierdo, Dec 1, 2017
Presenting  at Region 4 Bilingual/ESL Conference (the students are presenting again!) Dec 15, 2017
Attending The What's Working in Texas Conference  Jan 25, 2018 #SeidlitzConf
Presenting at NABE 2018
Presenting at the Abydos Literacy Conference in April 2018
March 21 SAVE THE DATE – Using Tech with ELLs Conference in Houston. John Seidlitz and I will present this popular training again!
#TxTESOL4 ChatQuestion Sneak Peek by Carol Salva
Stay curious, you awesome EduHeroes!!
Carol