Are you modeling risk taking? For your teachers and for your students? How are you modeling accepting feedback?  It isn't easy.  I'm really working on it! This week, you are in for a treat! I did a podcast swap with Derek Rhodenizer!  We talk about this and a lot more.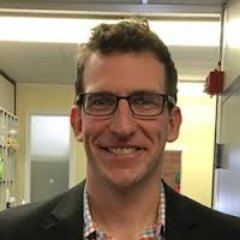 You can listen to the show in iTunes or  on soundcloud or right here:
I was thrilled to do this podcast swap with Derek Rhodenizer.  He is one of the founders of #MADPD, a leader on @VoicEDCanada and one of the most innovative people in our field.
I'm so grateful to have this educator in my life.  I first heard Derek on his show Beyond the Classroom a year ago.  I was immediately hooked on his podcast!  He reflects on his practice as a Director of Academics in such an honest and open way. And he brings on guests that challenge his thinking about education and it all makes for a very compelling show.
I've learned so much from him and I owe my own podcast on #voicEdRadio to him and Stephen Hurley. 
And if you want to be on VoicEdRadio… just reach out to these guys. They are looking for more hosts, more bloggers and definitely reach out to Derek if you'd like to present for #MadPD!
We get into a discussion about how we can model taking risks ourselves as coaches, trainers and administrators.  How do we model taking feedback from our peers  – all for the betterment of students.  We mention Flipgrid – try it out if that is new to you!
There are several shows where you can hear my friend Derek.  I subscribe to all of them!
We also mention the Techfugees Global Conference:
http://techfugeesummit.com/
Shout out to Sir Mike Butcher.   Another one of my heroes!
Thank you for listening!
Hugs,
Carol
JOIN ME on May 21st in Houston!