This show was recorded as part of the VoicEDRadio all-day anniversary marathon that was broadcasted on February 2nd.
Listen to "BAP046 – Radiothon 2019" on Spreaker.
My plan for this show was to talk about the value of academic discourse in content area classrooms. And I DO talk about that if you tune in around the 12 minute mark.
From 12:34 – 31:00 minute mark I am talking directly to content teachers about why and how you would facilitate structured conversations in your classroom.
You'll hear me talk about why you want this for every child.  I give some practical examples using sentence starters, wait time, exit tickets and more.  I bring it back around to the language learner who would not only be supported… they would thrive in a language-rich classroom.
During the show I give a shout out to Adrienne Johnson @TeachLearnAct! She is out there presenting and we are asking her to present at #MADPD.  And we are asking YOU to share at #MADPD!
In this show, our fearless VoicEd leader, Stephen Hurley mentions An Urgency for Teachers  by Jesse Stommel and Sean Michael Morris.
Thanks to JaanaT, Maureen Wehmeier, Ramona Maharg for tweeting out in the moment!
"Who is using all the academic language in the classroom? Teacher or students?" Great questions and even more wisdom from @MsSalvac via https://t.co/8LDGhItv8n #BoostingAchievement #ELL #ELs

— JaanaT (@esljaana) February 2, 2019
In the show, we get to hear from Derek Rhodenizer who spoke to us even though he was on vacation.  Derek is someone I recommend everyone follow. Rolland Chidiac, Chris Cluff, Leann Hanson are also mentioned as folks who have great shows and are worth following.
We discuss the #ELLCHAT PLN on twitter and I give a lot of credit to Judie Haynes and Karen Nemeth who run our Monday night Twitter chats (9pm ET).   Join us for that chat and definitely follow Judie and Karen for lots of great info on working with English learners.
This show went longer than expected which was fine with me!  I got to have a great conversation with Stephen Hurley (the VoicEd Radio Founder and Chief Catalyst).  If you have ANY interest in becoming part of the Voiced Radio family, reach out to him.  You can blog for us, podcast or get involved in other ways.  We talk about this and Stephen quotes a great line by author, Chris Kutarna. In his book, Kutarna makes the case that we are living in a new renaissance.
"In a renaissance, the line between audience and creator is blurred."
I, for one, am very grateful that this quote got Stephen out of his chair to start the VoicED Radio Network. We are at a time where you can easily self-direct your learning and I am so glad you're joining me on that journey!  Hope you're also taking advantage of all that is available through VoicEd Radio.
The Smartest Person in the Room is the Room.
In the show, as always, I thank my PLN for making me better.  You are adding so much to my work and I'm grateful.
Hey, did you miss our last twitter chat on serving newcomers?  No! You didn't! Here is the moment.  Check my Twitter Moments for all the past shows. It is at the bottom of this post!
THANK YOU for tuning in! I hope you enjoyed this post and show.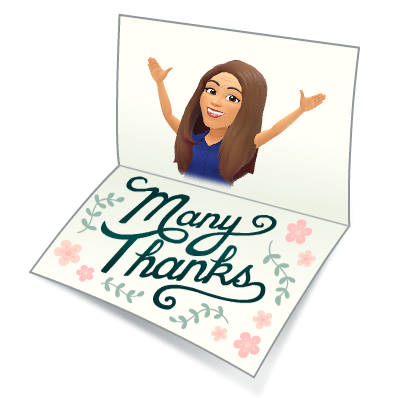 Big Hugs!
Carol
PS: Hope to get to see you in real life soon!
Here is where I will be in the near future if you're reading this in early 2019:
Serving Newcomers, MABEMI19 Chat