Won't you please consider helping immigrant families along our Texas border? Catholic Charities of the Rio Grande Valley are having to find a new place for their Humanitarian Respite Center now that the city has terminated their permit.  But there are three ways you can help right now! You can listen to this show to learn more or read details about it below:
Listen to "BAP048 NABE Reflections and PD Resources" on Spreaker.
This  is the link to the GoFundMe page I mention in the show.
The fact that the community has lost their center is such a sad thing for families walking for days, weeks, months to get to safety. The respite center was just a place for these desperate people to find rest as they apply for asylum in the U.S.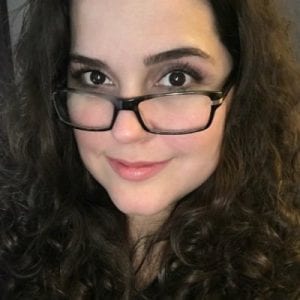 My guest on this episode is Karina Chapa.  She is a Language Proficiency, Biliteracy and Cultural Diversity Director at our Region One Education Service Center.
Being an alternatively certified teacher (through our Region 4 ESC) myself, I appreciate all Karioma does for teachers and English learners.  I highly recommend following her on Twitter.
You'll be inspired by her passion for supporting teachers of English learners and supporting their families.
And in this show, YOU have a chance to join Karina and others who volunteer so many hours to help immigrant families in need.
John Seidlitz, Anna Matis and Dr. Michelle Yzquierdo of Seidlitz Education, together with Karina, have created a beautiful event to raise funds and show support for Catholic Charities of Rio Grand Valley. 

They have organized a beautiful pilgrimage of peace.
It is a charity walk and you can join us in more than one way.
 You can walk with them on April 13, 2019 if you are able to sign up in time.
Who are you helping?  Please check out the following video about the amazing Sister Normal Pimentel.  The first part of the video is Sister Norma being honored by Pope Francis and the next few minutes tells more about her amazing efforts and those of the wonderful volunteers of the respite center:
THANK YOU for everything YOU are doing for language learners and their families.  I truly appreciate all your efforts daily. I would be very honored if you would consider sharing this show with your social network.
BOOSTING ACHIEVEMENT DONATION CONTEST:
If you donate as a result of hearing this show, please comment here to let me know or reach out in some way so I can add your name to this contest.  On April 13 I will chose 3 names to choose:
One Hour Consultation
Guest on the Boosting Achievement Podcast (as long as it is for the sake of ELs)
Moderate a Boosting Achievement Twitter Chat (as long as the topic is for the sake of ELs)
I hope to see you soon!  Below are the places I will be in the next few months!
Hugs as always,
Carol
Please reach out if you're going to be at any of these events:

March 6, NAELPA, formerly NCSTIIID, is having our annual meeting in Orlando. Come! I'm the keynote & on a panel that day.
NABE March 7-9  in Orlando.  I have Breakout Sessions
March 23rd in Long Island, NY at the  #LIESOL Conference. I'm on a panel and I have sessions.
April 5, 2019 in Edmonton, Canada at Edmonton Regional Learning Center – Presenting 7 Steps to a Language Rich Interactive Classroom.  
May 9 & 10, Michigan Association of Bilingual Educators  (MABEMI) I'm a keynote and I have break out sessions
Awesome $129 rate for Rapid Literacy pre-conference May 8 through MABEMI.($99 if you go as a group!)
Andrea Honigsfeld will be the Keynote Speaker for #VirtuEL19! – Let's get some IRL watch parties together!