Many thanks to Derek Rhodenizer for pushing our thinking once again.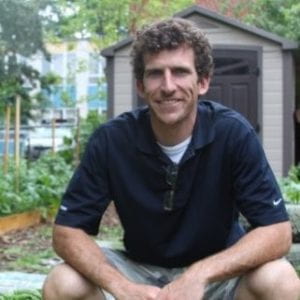 We talk about so many things in this interview with one of my favorite education leaders!  If you're not following Derek, stop reading this and go follow him right now.  I've been following Derek for years and doing so is one of the best things I can do for my own self-directed professional learning.  You can listen to the show in your favorite podcast app or right here:
Listen to "BAP104 Leadership and Change ft. Derek Rhodenizer" on Spreaker.
We talk about so many things in this episode that can support teachers of Multilingual Learners.  And because of where Derek is in his career, it helps us look at our learning through the eyes of an education leader.   He has always done that for me.  But now is an especially interesting time because Derek is making a big move from his independent/private school to a public school in Ottawa.
His thinking around this is great for my mindset.  We reflect on why we make moves like this, on some of the things that are important to keep in mind as you leave a position of leadership and how we might all be thinking to best support students and our colleagues in these challenging times.
He has so many "Mic-Drop" moments in this show.  One of them is when he is talking about leaders needing to know when to move aside for others to step into leadership.  Also when he talked about how we need to put our roles into perspective.  We are not the ONLY person that can be a leader in any school, team or group.  This is an interesting image that he shared with us those lines:
We laughed about that visual.  But we also talked about the power in it.  Sure, you could take this image and feel like your impact is small.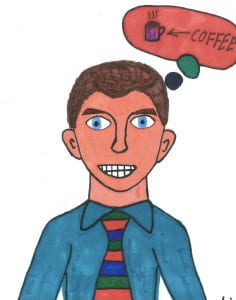 But we would rather look at this in terms of how important it is to take new risks.  It is okay if we make mistakes.  We are having an impact on those we serve but if there are mistakes in that effort, the world continues to spin.  And we can move forward from it having learned something.
Derek is looking at this image to help him put his role into perspective as he leaves a school where he has been for 6 years.  While I recently learned that every student drew a picture of him and staff recorded sentimental messages to him.  He certainly had an impact!  But others can also have an impact on that space.  The world is big enough for that.
That was one of my major take-aways from this conversation. The fact that we can all go forth boldly and with vulnerability so that we can realize that it will be okay if we make some mistakes.  I am asked to model strategies in front of teachers all the time.  I can do that because I know it doesn't need to be perfect.  My willingness to take risks will help me try things with educators and give them opportunities to reflect.  That is where I feel we can have the biggest impact as instructional leaders.  Helping everyone grow as we partner with them.
Derek and I mentioned several other things and here are the links to those:
MADpd:  The free and amazing conference created by Derek & Peter Cameron.
Here are a few specific MADpd resources from Emily Francis, Jennifer Hunter Dillon and me that might be of interest if you teach Multilingual Learners.  Click on the image to see more about our presentations:
A few other things we mentioned were:
"Positive" doesn't necessarily mean "happy."  Positive is having hope that things will get better.
We reflected on this show about having ONE Newcomer arrive in a mainstream class in the middle of the school year (it is an old show but someone JUST tweeted about it).
Another FREE PD I highly recommend is the MLSummit.  Tan Huynh, Dr. Katie Toppel, and I put this conference on each summer after taking a page from MADpd.  You'll find so many free sessions for teachers of MLs at that link!
So don't forget some of Derek's advice:
Teachers feel like they are on the last kilometers of a marathon right now.  Let's not pretend we are supporting if all we are doing is giving them "encouraging" words.  Try not to  pay lip service by only saying things like "take care of yourself."   Derek recommends calling things what they are and then looking for ways to actually lighten their load or other means of support. 
In other words, figure out how to be more straight-shooting.  That is more respected.
And please remember that we would love to have you at the DIYpd4MLs workshop on March 3rd & 4th.  This one does have a fee but we are getting great feedback on the workshop!
Superfantastic Compliment AND gif!!
Love it!#DIYpd4MLs https://t.co/AHSslkZaw7

— Dr. Carol Salva (@MsSalvac) February 18, 2022
Thanks for stopping by this blog.  I appreciate all you're doing and I appreciate you supporting my learning journey.  Please reach out and let me know if you found something useful here.
Be well,
Carol