Welcome to Episode 2 of the Boosting Achievement, ESL Podcast!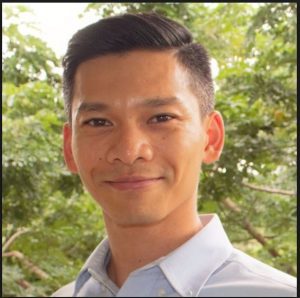 This week, it is my honor to host my first guest, Tan Huynh. You can listen to the show right here: BA Podcast 002
Tan Huynh's resource center is amazing! Check it out here:  www.EmpoweringELLs.com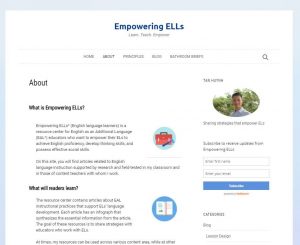 You'll be blown away by his articles. He not only shares great ideas about teaching ELLs, he shares his experiences with students and his infographics model how we should all be teaching. 
In the podcast, Tan and I battle who is interviewing whom! But we love it because you get a peek into how people on opposite sides of the globe can collaborate to produce a book, a virtual conference or a podcast like this.  Tan is teaching EAL (English as an additional language) in Laos. 
Some of the links we mention are below:
"Twitter is a river of ideas." – Derek Rhodenizer
Using Tech with ELLs training contact Kathy Ballenger of Seidlitz Education
Tan brings up "Roving Paragraph Frames" (great post here on it here by Kirsten Foti)
We talk about how the Roving Paragraph Frames strategy…
scaffolds with frames

supports writing in all content areas

honors the ELL & their voice

allows them to use social & academic language

Supports all language levels and everyone is writing & reflecting
Maybe use this strategy after teaching with Kahoot! Here is a Blind Kahoot on Mitosis  by Stephanie Castle. That Kahoot is a great example of how to teach with Kahoot vs. just reviewing with it!  More on Kahoot for ESL here. 
We mention Alan November  Stephen Krashen & Larry Ferlazzo
Free resources for a BOOSTING ACHIEVEMENT BOOK STUDY
#ELs_CAN (Thanks, Carlota Holder for the great hashtag!)
5 Keys for Using Tech with ELLs:
We give a shout out for the online book study group:  #ELLchat_BkClub (founded by Tan & Dr. Katie Toppel)
ELL Frontiers is a great book on Tech for ELLs
No More Low Expectations By Julie Nora, Jana Echevarria is our current #Ellchat_BkClub book.
#OnEdMentors – Teacher Mentors & Teacher Candidates Listen to VoicEdRadio every Thursday Night.
Tan & I put on an online free conference. The VirtuEL free Online Conference: https://www.smore.com/y2cmj-virtuel2017
Blog Post of the Week!
For  continued learning, this week I tweeted this:
12 Ways 2 Support ELLs. Great @cultofpedagogy podcast. Esp luv #11, model risk-taking. https://t.co/9l6T3shSyw Thx @Toppel_ELD! #ellchat

— Carol Salva (@MsSalvac) September 20, 2017
Tan also wanted you to know about another post by Jennifer: