This site offers many free PD opportunities through blog posts, podcasts and links to videos.
Should you want more specialized support, please contact me to bring Seidlitz Education training, coaching or mentoring to your district.  We can be reached at CarolSalva1@gmail.com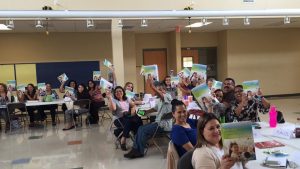 To meet the various needs of your teachers and to provide flexible opportunities, we encourage a combination of synchronous and asynchronous learning. Contact me to discuss the most popular combinations.  These are the models I'm currently delivering as of Spring 2021:
Newcomer and ESL Professional Learning Scope and Sequence Planning
Let us help you with personalized consulting to support you in rolling out an effective professional learning plan.  Your needs and your resources are unique to you.  Contact me for a free consultation on how to think about making the most of your reality.  Planning for implementation and growing capacity is the answer!
Workshops
Our traditional workshops are available in 3-6 hour sessions in Face to Face or online settings.  Proper social distancing measures are implemented.  
The following are Boosting Achievement sessions being requested most often:
Boosting Achievement:

Asset-mindset, inclusion, and practical ideas for working with students who are missing formal education.  

Rapid Literacy:

Literacy focus workshop. Techniques for supporting upper elementary and secondary emergent readers to advance their literacy.

Using Tech with ELs:

Keys to using technology with English Learners.  Going beyond language learning apps.  This workshop supports ELs at all levels.

Peer to Peer Interaction with and without Breakout Rooms:

Rationale for collaborative learning. Modeling and practical ideas for supporting ELs in online or hybrid classrooms. The focus is peer interaction when Breakout Rooms are unavailable or between Breakout Room opportunities.
After School Series 
Any of the above sessions can be delivered in a 3-5 week session format.  After school sessions remove the need for substitutes and allow educators to try techniques and return multiple times for more modeling, learning and collaboration.
Coaching
We will work with teachers one-on-one and in small groups to develop focused and measurable goals to shift towards more student-centered, language-rich instruction. Inspired by the Jim Knight coaching model, our follow up with teachers is immediate with reflective questioning and actionable
Virtual Instructional Rounds
Virtual Instructional Rounds offer campuses an opportunity to grow capacity through virtual classroom observations and synchronous collaboration. During VIRs participants may view pre-recorded teaching footage or watch the consultant modeling practices. Participants engage in guided discussion centered on effective practices.
We are able to customize these or any Seidlitz Education training to fit your needs.
Thank you for your interest! Please reach out to discuss options.
CarolSalva1@gmail.com   or   Kathy@johnseidlitz.com