So most of your class is proficient or somewhat proficient in English comprehension but then you get a newcomer.  What to do when only a FEW of your students are struggling to comprehend English and you need to advance everyone's English or teach a content where everyone is enriched?
Lori Patten of Alabama helps me think through solutions.  Thank you for reaching out, Lori! 
You can read about our conversation or listen to it right here:
Listen to "BAP058 I Only Have a FEW Newcomers. Now What" on Spreaker.This show happened because Lori watched the video from Episode 57 and really loved the ideas I offer for welcoming students to the newcomer classroom.  You can watch that video here.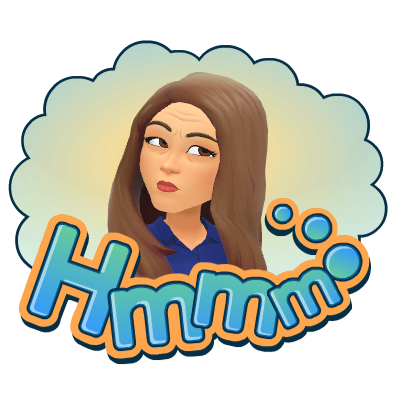 After watching it, she reached out because Lori will actually have a very wide range of ELs.  Some will be brand new to the language.  Others will be more proficient… and at least 1/3 of the class will be Long Term ELs who have been in the country since kindergarten.
Right off the bat, Lori gives a great idea that we should all consider.  She allows students who are not newcomers to be teacher-aides in her ESL classroom for an elective.  This is brilliant!  Instead of working in the front office, your students may want to support the ESL classroom for an elective credit.  Fantastic practice happening at Lori's school!
And don't think they need to be bilingual.  Kids just help kids and it is a big win for everyone.  In fact, here is a video on how to start a One World Club.  Lori & I talked about that off line.
This show begins as a conversation between me & Lori on how to greet students on the first day.
But it's not REALLY more than that.
The point of this show ends up being about differentiation when you have a mixed ability group.
And actually, all classes become mixed ability after a while because even newcomers acquire English at different rates.
So Lori & I talk about how ANY teacher who has a few newcomers, might support them to feel safe while they have plenty of opportunities to practice English.  Those newcomers just need to get the gist of what is going on, they need to be in a low stress activities and they need to be taught with grade level materials/content.
Critical:
Learn to co-create text with students.

Make sure every level learner understands what they should be getting out of it.

Newcomers:  You are getting sight words, phonetics, comprehension because we stop often to discuss.  This will allow you to negotiate meaning
Veteran ELs: You will be gaining academic language that will help you in school and in life.  You teacher will purposely embed words and phrases that are more academic to help you expand your vocabulary.  If you read aloud with us, you'll own more of this way of speaking and you'll get to be a better reader as well.
If you are the English language development/ESL teacher.  It's rather long but it takes a deep dive into Language Experience Approach and the QSSSA questioning strategy.  If you don't know these techniques, this video can be a game changer:
A video that content (and ESL) teachers love is this one that is only about 5 min long. 
We discuss using this secondary math video with your mixed ability students (any class, any subject) to analyze why these students, who are from a low SES area, are achieving so much in this class.  Reading in unison is powerful.  Even if you are the content teacher and you only do it with your vocabulary or the objectives.  But be sure the students know why it's important.  These students know why.  If you need help getting buy-in from all students, that video might help.
Helping Kids Cheat
During the show I reveal to Lori that I help my newest students when we play Kahoot.  I always help them "cheat" during the games because of my overall purpose with the Kahoot.
Lori nails it for me when she says that the Kahoot can be a team builder but also offers an opportunity for input.  I agree!  The Kahoot game in my room is not a test.  It serves many other purposes.  Here are a few:
Team Building / playing in groups
Vocabulary practice (oral language practice because we read everything aloud)
Engagement. TEACH with Kahoot. You have everyone's attention.
Because I have everyone's attention, I can use the time to explain why we are reading aloud, tracking the print with our eyes, etc.
Low stress activity.
Honoring what the kids bring. THEY make the Kahoots sometimes.
Here are a series of posts with MANY ways to use Kahoot with ESL students.  
But my point with all of that is that I have NO PROBLEM helping my newcomers when we play Kahoot.  We are playing for so many reasons and I want my newcomers to be engaged as well.  I sometimes help them and sometimes I don't.  The funny thing is after a while, they don't want my help anymore.  Win!
I forgot to mention a few things on this show that I wish I would have said:
Please remember that your newcomers learn more English every day.  As the year goes on, if they are engaged & not overwhelmed, they should progress quickly!
I talk about teaching to the top 25% in this episode.  I use the phrase "if 25% of your class can do it, they can ALL do it. (Through cooperative learning)" I want to honor Gomez & Gomez Dual Language Enrichment Model. Those guys taught me this long ago and even though I'm not teaching a dual language class, the principle still works beautifully!
Big thanks to Lori for agreeing to come on the show. This type of discussion really helps me think about how all classes can help all students move forward in literacy and language while they are learning at grade level.
Hey! Let's Connect IRL!
Here are some places I will be in real life.  Maybe you can make one!
FULL DAY of Seven Steps to a Language Rich Interactive Classroom
in Omaha, Nebraska on Sept 24, 2019.
and on October 10th in Detroit, Michigan.
I'm excited to be a Keynote with Tonya Ward Singer at theElevate Conference in Missouri on Oct 2 & 3rd!
I'll be the main speaker at KYTESOL this year!  Don't miss it on October 4 & 5th
I'll be the keynote speaker for BCTESOL in British Colombia in the fall. FULL DAY of Rapid Literacy Pre-Conference Oct 24 and then the Keynote on Oct 25!
Coming to Colorado as a featured speaker for COTESOL on Nov 8th.
FULL DAY of BOOSTING ACHIEVEMENT is coming to Orlando  on November 6th &   St. Louis, Missouri on Dec 2nd, 2019  Check out those links to join us!
As always, thank you for stopping by the blog.  I appreciate your interest in supporting language learners.  Please come connect with me on Twitter!  I'd love to hear from you!