You are the Newcomer Teacher in THIS climate???
Okay, first thing to remember:  Don't freak out.
Even in these challenging times, you have THE BEST job in the building.  You can listen to this show here or watch the video below.  Or just scroll through the post for ideas.
Please remember, if you partner with your students in the right way, they are the sweetest, most grateful students in the school. And YOU are their ticket to a better life.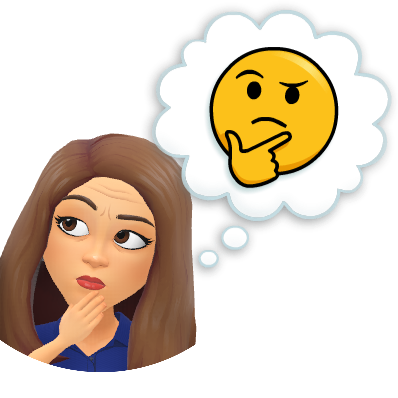 Another big thing to remember is that they learn more English every day.  The year gets easier and easier as they gain comprehension.
I have an older video with my Top Tips and that video is embedded at the end of this show.  I know there are many teachers that want practical ideas for the first day of school and this episode delivers on that with many.   What I have added is some new resources and discussion around welcoming newcomers in the current political climate.
We need to be extra welcoming this year.
Here are some ideas:
Download posters FREE MULTILINGUAL POSTERS of Female Role Models in Science, Technology, Engineering, & Mathematics – Illustrated by female artists from South America, Africa, the Middle East, & China.  These are from NEVERTHELESS PODCAST – A podcast celebrating the women transforming teaching and learning through technology.
John Ellis Sr. aka "Hammer Jammer" wants our students to know that he fought for America, he risked his life to defend the constitution and that they ARE WORTH IT.  Consider reading his sentiment to your class:
Realize that no matter how old your students are, or how briefly they might stay in your class, you have the power to set them on a path to literacy and language development. My site is full of resources like this one that was shared by Thames Valley District School Board. 
These are free digital e-books written for older students. When you go to Ergo-On.ca, click on ebooks. You might want to check out this post on activities for the newcomer classroom to get more ideas like this.
Another resource I mention in the first part of the show is this great post by Larry Ferlazzo.
In this post, Larry provides many resources on how to support your students when you know they are hearing messages like "Go back to your country."
Unfortunately, these messages are coming from our president.  Even so, you have an opportunity to talk with your students and create a climate that is respectful, welcoming and honors all cultures and perspectives.
A great suggestion by Larry is to have your English Learners present to your staff or to the other students. 
Here he includes links to a post with video and directions on that.
I can tell you that it has made an incredible difference for the students I was teaching the last few years.  They present at regional conferences and virtual conferences as well now.
Speaking of that, do you want to start your own One World Club??  Here is a video of a neighborhood student and an immigrant who missed 5 years of education.  They are explaining how your students can start a One World Club.  That club is also a huge support to your newcomers.
These kinds of things can be such a support and help your school and your classroom be the place where your students feel safe and empowered.  It's our job to help them all leverage education for the life they want to have.
What hope is there when things can seem so negative??  YOU are the hope!  But you have so much on your side!  Check out this padlet (https://padlet.com/carolsalva1/SIFESuccess) with TONS of success stories. 
The people in these stories are new arrivals who overcame challenges.  You'll see the story of Francisco Jimenez, PhD who was once a migrant worker and missed months of each school year. You'll see an undocumented, unaccompanied non-English speaker with only a 6th grade  education enter high school and is now one of the most influential ESL teachers in the field. That is Emily Francis and she is ready to connect with you on Twitter!
Another resource I mention in the first 20 minutes is this post from Colorin Colorado.  They published this in 2018 on Making Students and Families Feel Welcome.
Below are the links for the second half of the show.  That is the repost of my "Strong Start – Things to do on the first day of school" video that makes up the rest of the episode.  Those 5 things have never failed me and I consider each one a "MUST DO" as you begin the school year.  If you are past the first part of the year, don't despair!  I have used these activities to restart a class when things are off track and they helped to get us back on course. If that is your scenario, here is a post on "Getting Back on Track." 
Thanks for taking time to review some of my ideas.  If you make it to the bottom of this post, you'll see some places we can connect in real life!
Newcomer Teachers' Guide to a Strong Start
 I'm always scared at the beginning of the year! I worry that I won't be able to meet all the needs of my new students.  I know this is silly because faith in them and high expectations are the two things they need the most. And we have that covered!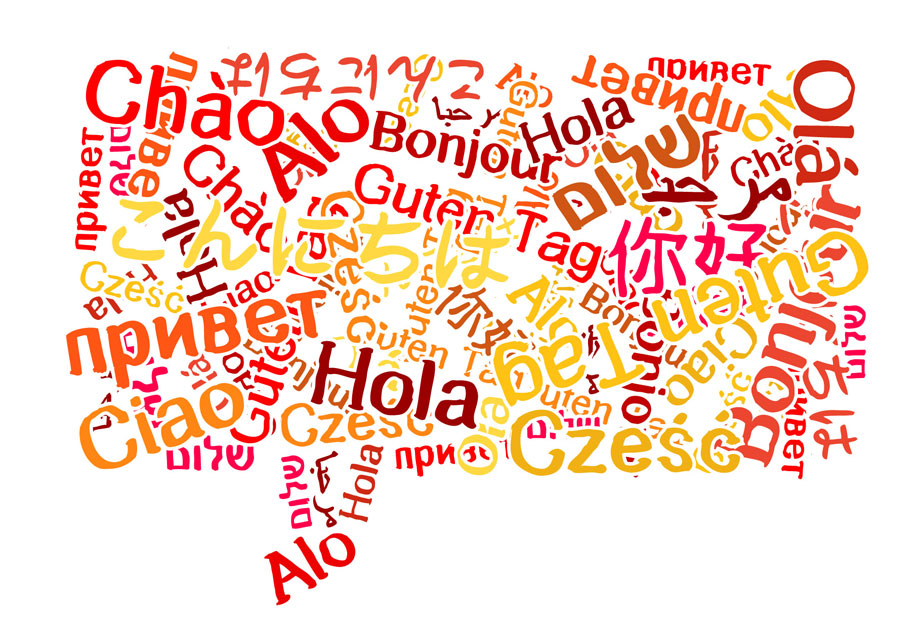 Also, many newcomer teachers agree that we have the most grateful students in the building. That is worth remembering if you are feeling nervous.
So no need to be scared!  But still, I like to be sure I am setting up a classroom culture that honors each child and maximizes every instructional minute.  Here are my non-negotiables for the beginning of the year… and oh! We do these with a lot of native language support to ensure comprehension and allow the students to reflect freely about these important topics:
Social Contract Created by the Students
It's critical that none of the norms are created by me. But I usually have to ask them to be more specific than "respect."  I might offer examples and non-examples such as tossing books at each other or laughing at someone who is taking a risk.  These are the questions we use which were told to me by someone who attended a Flippen Group training, Capturing Kids Hearts.
How do you want to be treated by your peers?
How do you think your peers want to be treated by you?
How do you want to be treated by your teacher?
How do you think your teacher wants to be treated by you?
Also, Dana Baker Larrick offered me these ppt slides that I used with my 2nd year students. Worked great!
Create a "Banish IDK" Poster with the Students
I start with three questions that will allow any student to participate as soon as they are ready.  Questions like these support our English learners in other classes and in their daily life.
Instead of IDK
May I ask a friend for help?
Would you please repeat the question?
May I have some time to think?
Selfie Kahoots
We play a Kahoot I've made about myself on Day 1. They then get planning pages (download here)  to bring in one question about themselves so we can make a class #SelfieKahoot.
There are many more ideas for Back-to-School Kahoots here.  I also have many Kahoot ideas on this site and you can find ESL Kahoot ideas in these blogs on Kahoot's website.
At least One Structured Conversation with A New Classmate.
This quick video shows one of my newcomer classes on the very first day this week.  We practiced the frame and all were willing to read this frame from their name tent.  "My name_____. My family is from _______ and I speak ______."  It is a little awkward as it is Day 1 but we are setting the norm of finding and working with different partners in the room.
This is not too bad for the first day! By the end of the year, everyone is very comfortable with one another.  In fact, I get a lot of buy-in from the students by showing them videos of our students the year before. 
They see that everyone is following the Social Contract and they are all collaborating.  When I didn't have recent video of my own students, I used this video of Gerson Bermudez.  
Your students can analyze the behavior and progress of the students in my class. I have many here.
Through all of this, and throughout the year, I am explaining the brain friendliness of the activities, and also stressing metacognitive strategies so they begin thinking about their thinking. They need to know that it will be easy to speak and understand English in the Newcomer class. And that the more they engage, the faster their progress will be.
I had so many things planned for my first week and we only got to a fraction of them.  No matter. My main goal was to make sure students knew that I was happy to have them in my class. That goal was met.
Have a great back to school season!
Carol
Let's Connect IRL!
FULL DAY of Seven Steps to a Language Rich Interactive Classroom
in Omaha, Nebraska on Sept 24, 2019.
and on October 10th in Detroit, Michigan.
I'm excited to be a Keynote with Tonya Ward Singer at the Elevate Conference in Missouri on Oct 2 & 3rd!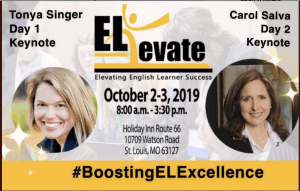 I'll be the main speaker at KYTESOL this year!  Don't miss it on October 4 & 5th
I'll be the keynote speaker for BCTESOL in British Colombia in the fall. FULL DAY of Rapid Literacy Pre-Conference Oct 24 and then the Keynote on Oct 25!
Coming to Colorado as a featured speaker for COTESOL on Nov 8th.
FULL DAY of BOOSTING ACHIEVEMENT is coming to Orlando  on November 6th &   St. Louis, Missouri on Dec 2nd, 2019  Check out those links to join us!
Thank you again for tuning in and for all you are doing!  Come connect with me on Twitter!  I'd love to hear from you!