Sara Sparks is an ELA teacher who joins me to talk about ELs in her class who seem to be stalled at the beginner level.
 Sara works in Kyle, Texas and has high expectations for her students. She has a great background in Language Arts and ESL and she shares ideas about keeping them all on grade level. But understandably, she is concerned about two new English learners who have been here about 3 years and seem to be on the emergent/beginner level.  You can listen to the show on iTunes or SoundCloud or right here:
Listen to "BAP036 Sara Sparks on ELs Not Making Progress" on Spreaker.
How Can We Include Beginners or Intermediates in our ELA Grade Level Standards?
I shared ideas about using picture books and simpler stories to teach concepts such as characterization, story elements, etc.  But my advice is to bring all students back to the grade level text and to give them strategies that help them decode text at grade level. 
But we have to teach them to comprehend, infer and analyze grade level text and we can do that at the same time.
Thankfully, Sara is already using the Talk, Read, Talk, Write approach with her class.  It is very student centered and there is a video here that explains that approach by author Nancy Motley.
Sara recommends that teachers who have access, utilize leadforward.com because it has many ideas for supporting your staff with grade level standards. I also suggested  using www.newsinlevels.com and www.newsela.com with older learners because these sites offer leveled text with news articles.  That can offer your students choice and also gives them text that is accommodated for beginner readers.
With older students we don't need to spend a lot of time teaching the alphabet or working with lists of sight words out of context.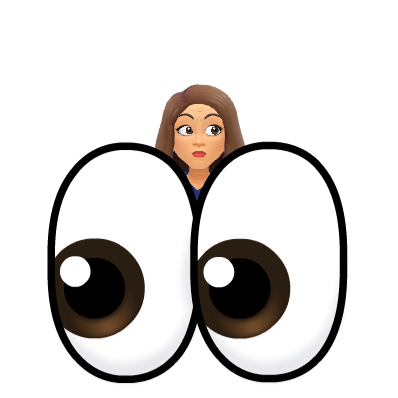 So how will they get sight words and phonemic awareness?  They need to read WITH you.  I feel that someone should explain to the students (all ELs) that they will gain decoding skills as they attend to print. When anyone reads aloud, they should track the print (follow the print with their eyes) and with their finger for me to see that they are on the correct words as I walk around.  I recommend (with all ELs) that you conference with the students even if you need to use a translation app so they understand how they will be gaining literacy and their new language.
The teacher can explain phonemic awareness and sight word recognition to the students so that they attend more to the English print when anyone reads aloud to them. We can use their teacher aid, other students or volunteers to help reinforce this. If you need volunteers, try sending this video out to your community.
Once again, here is the Language Experience Approach video with QSSSA questioning strategy. We go over this as a way of writing with English learners about grade level text and grade level concepts.  This technique is directly aligned with balanced literacy and offers oral language practice.  The QSSSA questioning strategy has many sheltered strategies built in and is also broken down in this 30 min PD video.
Sara has a very open classroom.  YES!  It is so critical to lower their stress as much as possible with comprehensible input and low stress opportunities for output.  She does a lot of station work where grade level standards are reinforced.  Students are more likely to interact in small groups like this.
In the whole group, choral response and opportunities for choral reading (reading in unison) is a low stress activity for many ELs that offers pronunciation practice.  So with the techniques above we can create opportunities for students to track/follow print.  Chunk text and allow native language discussions to negotiate meaning. Include these students in groups that have good English language models.
Sara really lifts up her students and so her ELs should strive as she continues to lift them up in what they CAN do and builds from those funds of knowledge.
HUGE TAKE AWAY from Sara:  She is very intentional about giving her class the academic language they need to have academic conversations.  Sara uses Socratic seminar with her English learners. If you are unfamiliar with Socratic Seminar, check out this great guest post for Larry Ferlazzo on how to do it with your English learners. It was written by the awesome Jess Bell from our Twitter PLN.
I love that Sara has baskets on the tables with strips of academic language frames that students can use as they dialog with one another.  I just asked her on twitter for a few examples and this is her reply.
Yea! Absolutely!
Here are a few examples:
In my opinion, I believe that______because of ________. This reminds me of __________. The importance of ________ is______. I like what ______said, but I think_____.

— Sara sparks (@Sarasparks21) September 16, 2018
You can see that she is active on social media and definitely someone to follow! She's at @SaraSparks21
But What about Students Who Are Not Making Progress?
Sara's concern is about students who have been in the country 3 years and still seem to be comprehending very little.  Over the course of our conversation, we determined that this was a course of action she might take:
Gather as much background information as possible on the students.  Find out if there is something in their history that might give her insight.  (interruption in education, special needs, scores from previous assessments and intake assessments…)
Use some type of inventory to determine what they might know.  She could use a sight word inventory not for instruction, but just to document some of the things they may know so that you can track progress.  You could also use an intake assessment like these in the #BoostingAchievement book.
Ask other teachers to also weigh in and document any concerns and interventions they are trying.  Compare progress and interventions you are all trying.
If you still suspect that there is some learning issue, I highly recommend that you be sure that you are using  Tier 1 interventions with fidelity and document their progress. In my experience, we want to be sure to use Tier 1, Tier 2 and Tier 3 interventions before ever referring a child for special needs testing.  There could be many factors that would help a student find success and those many be addressed with Tier 1 interventions that are often good for all students.
Seidlitz Education offers an RTI for ELs training that is very popular. You and find more information about it here.
Austin ISD also published this graphic on the RTI (Response to Intervention) approach.
If you don't have an instructional coach that can help you with Response to Intervention (Tier 1, Tier 2 & Tier 3 instruction), there is quite a bit of information about it on the web.  The idea is that Tier 1 has a lot of high impact teaching techniques that work for most students.  Many learning issues are supported in this type of teaching.
I hope this has been helpful!  I loved learning from Sara so thanks again Sara Sparks!
Please reach out if I can help with training, coaching or modeling.  You can reach me at carol.salva@johnseidlitz.com
Hugs!
Carol
PS: Here are some places we can meet!
**CAROLINATESOL Workshops were rescheduled due to Hurricane Florence.  Here are new dates and a few seats are still available:
Full Day Workshops:  Boosting Achievement in Omaha, Nebraska on Nov 27.  Rapid Literacy in Des Moines, IA and Detroit MI in January.  Those can be found at the Seidlitz Education website.
Join me at MidTESOL18 on Sept 28 & 29th. I have several breakout sessions and we have a great dinner meet-up planned!
Join me at the Iowa Culture and Language Conference on Nov 5-7th.  I'm the Keynote and I also have a great full day preconference!