Here are some answers to FAQ's on working with SLIFE!  
Listen to "BAP052 – Aging Out & What We Do Every Day" on Spreaker.
You can read the short responses below or listen to this show with more explanation right here.  Actually, as of the publication of this post, the podcast is available in all podcast apps.  Hope you will subscribe!
THANK YOU Metro Nashville Public Schools and Beaufort County School District for offering the Boosting Achievement Book Study to your teachers.  Megan Trcka in Nashville, Alisa Rhodes and Bethanne Barner in South Carolina supported some amazing teachers who were collaborating on their own time to find more learning about working with students who have interrupted or minimal education.
Thank you Carol Salva @MsSalvac for taking the time to discuss your book with BCSD. Loved the opportunity for teachers to come together! #BoostingAchievement pic.twitter.com/d3PV0Wybgd

— Alisa Rhoads (@AlisaRhoads2) April 2, 2019
If you'd like to see one of these video chats, you are welcome to watch the Q&A and the positive outcomes shared by McMurray Middle School.
Here are a few of the questions I didn't answer in my last few video chats:
In the last section of Boosting Achievement, I noticed the emphasis placed on independent reading time in the classroom.  I also noticed the suggestion to slowly build up to 60 minutes. I understand how beneficial this is, but do you have any ideas or suggestions to show that this is beneficial enough to take away from other possibly worthy activities in order to allow for this extended amount of time? 

My Answer: This all depends on how much time you have and what your role is for the child.  So if you are the reading teacher, and you have 60 minutes with students, I would absolutely build stamina for sustained silent reading (SSR) of up to 60 minutes.  For example, when I was teaching middle school, I was the SLIFE teacher and I had 4 hours with the students every day.  Reading for 60 minutes was not something I would do every class period, but we did have SSR every day to settle down and from time to time we went longer periods of time.  On occasion, we did read for 45-60 minutes.  More recently, in high school, I did not have the luxury of that much class time.  We STILL had SSR when we first came into class and we worked up to at least 20 minutes. I also counseled students to realize how important it was to read for 60 minutes a day (for several reasons) and I made sure they had resources to do that at home. They can read with newsinlevels.com, they can read what we wrote together, they can read in their native language, they need to be reading, reading, reading.  As the year goes on we encourage more and more English reading during SSR and we show students how many English sight words they gain and other benefits of reading for longer periods of time.
To the part of your question about other worthy activities, Shared Reading, Shared Writing and Oral Language Practice (Language Experience Approach is an example of how you can do all three) are those worthy activities that I feel have to happen in every class.  I feel these MUST happen with students so we can't spend all of our time in free voluntary reading.  But we partner with these older learners to realize they must do the SSR on their own to help close their gaps.

If you only have 30 minutes twice a week, what is the one that you absolutely must do with those students?

As mentioned above, I advocate for Shared Reading, Shared Writing and Oral Language Practice every time I meet with students.  You can do it in less than 30 minutes, your shared writing pieces just happen over more than one class.  See LEA episode to see how to do it and just break it up over your different meeting times.
Even if you only have 30 minutes twice a week, I would have students settle down with a choice book.  You might only read for the first 5 minutes but it gives you so much benefit.  Students can share why they liked the book, you can connect to grade level standards like genre, authors craft, and it gives you a chance to remind your students of why they need to be reading ANYTHING for several minutes a day.
How do you deal with an 18-year old that enters and has to take the end of course exam, has 6th-grade education, will age out before he can complete school? What do you focus on?  AND
How do you overcome the difficulty meeting grade level expectations for growth and proficiency with your lowest level and SIFE students?

I'm addressing question 3 & 4 together.  If I'm the Newcomer English Language Development teacher, see above.  I'm doing the same things I do for all children.  I make sure we empower kids with the awareness of how quickly their language and literacy can come.  It is CRITICAL that we don't feel that the child is expected to do this all on their own.  *WE* need to change and offer more comprehensible input and use more sheltered strategies.  But we do make sure the student knows how to advance their language and literacy when they are not with us.
Please make sure the student understands that the standardized assessments are not the finish line.  Also, make sure they realize that when they age out.. that isn't the finish line either.  Find out what their long term goals are and help them see how, with community partners, we can help them get to those goals.  Our building is one step closer to their goals.
For content teachers:  PLEASE teach them as much of your content as possible.  Don't feel that they need to gain proficiency in English or literacy before they can comprehend your content and interact with it.  YOU are the only one that will teach that child biology or social studies or math.  They need to learn as much of your content as possible so they can continue to move forward, even if they fail your class and age out.  Please make sure you or someone is collaborating with that child to realize that they can continue to gain math skills and eventually master the content.  Their language and literacy will also come along if they dont' give up.  We all need to look at the long game and help that child move forward toward a better life.

Do you ever have bad days in your classroom too? It always seems so nice!

MANY bad days.  It's real life over here.  But I'm grateful for more nice days than bad days.  If you watch that Language Experience Approach video you'll see a big fail.  A child falls asleep in front of me! And I have had plenty of days where I brought my bad mood to the class or things were not on track.  We take those in stride and just keep trying to improve.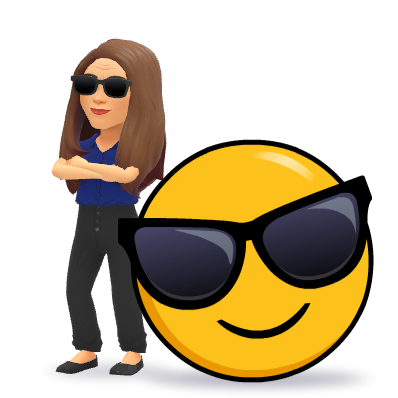 But having a social contract made ALL the difference in the world for our classroom climate. Here is a post on that.  Thanks for that question.  🙂
THANK YOU so much for reading and or listening!  This show and notes are an important place for me to reflect. You're helping my journey of learning and for that I am grateful.
HUGS,
Carol
Some GREAT questions and some GREAT WINS shared by the Ts at @McMurrayMiddle in our #BoostingAchievement video chat. I turned them on to @VirtuELConf @Larryferlazzo @ValentinaESL & was so happy to hear that @MNPS_EL works w @AndreaHonigsfel & @MariaGDove pic.twitter.com/HPrQs4Ccx3

— Carol Salva (@MsSalvac) April 18, 2019
WHERE CAN WE MEET UP??
Summer 2019
I'm the keynote speaker for #MABEMI19 coming up in May. 
Featured Speaker at the Sanibel Leadership Conference in Florida on June 20th
FALL of 2019 – Stay tuned for dates & links:
Coming to Colorado as a featured speaker for COTESOL
I'll be in Missouri for the MELL Conference in October
I'll be the keynote speaker for BCTESOL in British Colombia in the fall.