Need digital support?  Me too.  I can't help you with your specific Zoom needs (this might help with that) but I CAN offer you some great support for how we may want to be thinking about tech right now.   
In this episode, we hear from Brad Shreffler who is a Digital Instruction Coach at a large public middle school in Central Florida. Listen to the show in your own podcast app, on Voiced Radio or right here:
Listen to "BAP070 Brad Schreffler on Tech for ELs 2" on Spreaker.
Brad Shreffler's job usually includes assisting teachers with the implementation of instructional technology in their courses as a part of the Digital One-To-One initiative.  
Like most of us, the COVID19 pandemic has brought new challenges to Brad's role, but he seems to be handling them with grace.  We actually scheduled this conversation long ago but ironically, we ended up speaking at the beginning of our lockdown.  Brad's voice is precisely what I need in this time of uncertainty.
Many of us are experiencing anxiety over the tech-heavy new reality of our jobs.  But reflecting and speaking to Brad brings me comfort. It always has! He is one of my favorite people in the world and was always someone who gave me hope.  I follow Brad because technology has been a big part of the success of the students I served.
How are you using #Tech4ELs?
🔎Zoom in to see where we get our biggest gains! #BoostingAchievement #ells #ellchat #edtech #esl pic.twitter.com/LmywJfQKhH

— Carol Salva (@MsSalvac) February 4, 2020
English learners and students with limited education can participate at grade level, immediately, when we scaffold instruction. Tech helps us do just that.
What a great voice Brad is for us right now.  Consider the fact that he launched a one-to-one initiative at the largest high school in the United States (4,000 students)…and then took an assignment to do the same at a middle school where he is now.
This makes me want to know more about what is happening at Brad's school.
Tech for ELs – Boosts Achievement for ALL
In the show, Brad explains that his students, who also function as tech support for the campus, are building valuable skills that serve as on-the-job training which is valuable experience whether you pursue a career in tech or not. His class/tech-support team is such a great model for others who are now being launched into a more tech-heavy reality.
One of my favorite parts of this episode is when Brad explains that he actively seeks out EL students for his class.  His school has a heavy EL population so, much like in the real world, having a team with a diverse linguistic background is a bonus.
"I actively seek out ELLs… Even if they don't have a ton of English proficiency.  Now I am able to encourage this student to feel more confident. – @BradShreffler
I'm so inspired by how Brad explains that emergent bilinguals on his team will still need to work with him to understand how to provide the technology support to their "clients" (students in the school).  This offers authentic opportunities to build language while immersed in meaningful learning opportunities.  It is a win-win-win for the ELs, for Brad and for the student body.  LOVE, LOVE, LOVE IT!
"He still needs to come to me and explain in English 'this is thee problem…how do I fix it?' so I am interacting with him in English but he is still getting to tap into his strength of having a foreign language available. – @BradShreffler.
Brad and I also discuss some of the silver linings that exist for language learners because of our current situation.  Neither of us would with this pandemic on the world.  But we are both trying to focus on the things we can control and the things that will result in positive outcomes for students.
Our conversation goes on to point out the difficulties teachers are facing as we all ramp up our tech skills.  The silver lining there is that we are all becoming more tech savvy with each passing day.  The parallels for our ELs are direct! They also become more proficient each day, even if they are going through difficult circumstances, even if the tasks are cognitively demanding. What an empathy project this is!
Brad acknowledges the unbelievably scary situation of the world right now.  He makes sure to voice that he is not downplaying that or taking it lightly.  But I appreciate his point of view when he asks us to consider the flip side:
"This feels like the most promising time in education."-@BradShreffler
"Education doesn't change very fast…because it is such a big machine…it's like steering the Titanic.  Now all of the sudden, we have the ability to steer the titanic like an F-18… We are in this place to blaze a new path." – @BradShreffler
"Teachers being more confident with technology can only help our ELL students."– @BradShreffler
Brad and I both marvel over the job of a teacher and how under-appreciated that may have once been.  But he points out that everyone he knows is commenting on how hard it is to teach their children and how much they appreciate educators right now.  I find that one of the most important silver linings of all – a light shining on the profession.  More discussion around the important work  teachers do and what they need to be able to serve their students.
I am so grateful for Brad Shreffler for coming on the show.  I would highly recommend you subscribe to his Planning Period Podcast so you can get regular doses of his mindset like I do.  On his show (which has about 120 episodes) Brad interviews education stakeholders from around the globe.  He describes the show as:  a place where he and his guests discuss the biggest issues facing education and what we can do to address them. Brad and his guests look ahead at future issues while addressing the realities of today. This show is for anyone who finds themselves getting into deep conversations in the breakroom during their planning period or anyone who wishes they could.
I was honored to be on the Planning Period Podcast back in 2018 so if you want more Brad & Carol conversation, you can listen to that show right here. #EdBreakroom
So, YES!  Follow Brad Shreffler.  He will better your life.  I know he betters mine and he has for some time now.
Thank you for stopping by this blog/podcast.  I hope you are well and I hope you can feel the vibes I am trying to send to you.  They are vibes of empowerment.
Look forward.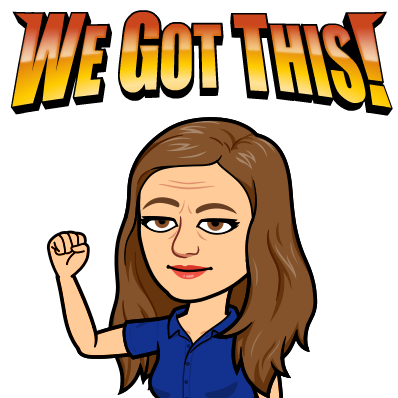 Carol
PS: During our conversation I mention the #Believe_Cafe & Miss Dorito for help with our own social and emotional intelligence.  Go check it out! That happens every weekday! See you there!